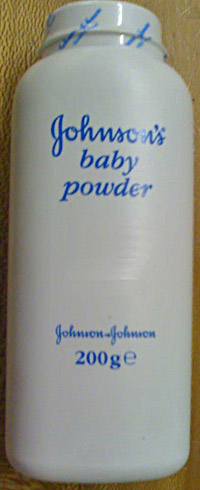 1.    Talcum powder  – we get many odd stares in Boots or the supermarket as we buy talcum in bulk. It's a very useful product whether it be for using on the inside of xc boots, or on a horse's heels after washing and towelling dry if a little pink and sensitive.
2.    Equi heel – a product we discovered about eighteen months ago and it has been fantastic in terms of both being a time saver and significantly reducing the irritation in the horses heels from galloping on a wax surface. Previously we had used Vaseline which was very effective but took a lot of time and scrubbing to remove post gallops and hence defeated the purpose in terms of trying to reduce irritation of the skin. This helps hugely.
3.    Latex disposable gloves – we buy in bulk and use them a lot. Good uses (I'm told) by the girls are for protecting your hands while pulling manes and especially tails. They also come in very handy for a lot of mucky, cold and chilly jobs such as scrubbing field water troughs and stable drinkers in the winter months.
4.    Coolex ice boots – we've used these for more than ten years and they have a punishing schedule with us as they get a lot of use, but they are very tough and last a long time IF you don't put them in the freezer. In our view the way to get maximum utility and longevity from them is to dry and store flat after each use. When you want to use them put them in a 'freezer box' with iced water (we have an old freezer we fill up with containers of water to make ice which we then crush before use) and they are ready to go after about 20 minutes. They are great for legs, knees you name it.
5.    Fly masks – invaluable for all horses in the spring/summer months. All horses seem happy in them and they reduce trouble with weepy eyes and general irritation from flies.
6.    Keratex – when the grass shoots through in the Spring and if the ground hardens suddenly we find that horses feet can suffer. The hoof begins to grow very fast and with the change in temperature and moisture the hoof wall can become crumbly. This phase will pass but to protect the hoof wall and help minimise the damage we paint on keratex daily (apply as you would a hoof oil) and it seems to be very effective.
7.    Chalk – there are many whitening products on the market. Maybe I'm old fashioned but I still think chalk is the easiest and most effective product to use to buff up 'white legs'.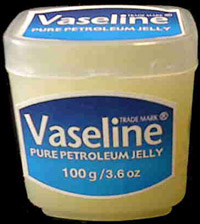 8.    Vaseline – another old fashioned product, but again very useful in many different circumstances, whether it's under over reach boots to prevent rubbing cross country, or on a horses mouth if it's a little sore (mixed with some table salt) – it's a versatile 'safe' product.
9.    Silver duct tape – a strong and wide adhesive tape that is very useful, be it for strapping a horses foot if they've pulled a shoe, poulticing and making sure the poultice does not come off, or protecting the heels of a horse cross country if they are prone to over reaches – it's a versatile, tough and effective product.
10.    Hibiscrub – great for cleaning out cuts and sores, any kind of skin irritation. We, as a rule, always bath a horse with a diluted hibiscrub solution post a cross country run.
11.    Magnetic fetlock boots – I don't understand all of the science but I can tell you that they seem to help some of the older horses with maintaining suppleness and reducing puffiness in their joints. Easy to use, cost effective and non invasive for the horse.
12.    Mudchaps – they are not cheap but they do last and in my view work. If a horse is prone to mudfever mudchaps seem to be a product that protects the horse and allows it remain out and about even in wet muddy weather. The chaps are easy to apply, don't rub and are easy to look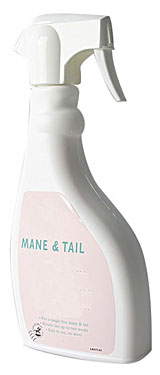 after, well worth the money if you have a horse that is prone to mudfever or 'scabbies'.
13.    Mane and Tail spray – I have a thing about tails. I don't like them too short and I like them to be as thick as possible. It's a hard thing to achieve especially with some of the blood horses that seem to have whispy tails. So on our yard no one is allowed to brush a horses tail except if it is going to an event of some description or an owner is coming to watch it work etc. Tails are washed regularly and then sprayed with Mane and Tail and worked through with 'fingers' (another use for the rubber gloves) – or at a show a large plastic mane comb with large spaces between the teeth. Mane and Tail is a great product for detangling a horses tail and creating a great shine. Of course you can also use it on a mane but not advisable before plaiting!
14.    Medivet – a great product (dilute and apply) for treating horses which get heat bumps, especially around the saddle area. The only thing I've found that really works in clearing them up.
15.    Super Tipper 250 wheel barrows – this seems like an odd thing to have on a list I hear you say, one wheel barrow is much the same as another, but we first got these about eight years ago and they revolutionised mucking out in the yard – they are large (250litres), light weight and easy to tip; I liked them so much I even gave Jenny one as a birthday present years ago!
16.    Prolite event boots – I've used them for years and years. They don't rub or slip and are very hard wearing. They get a lot of use from me and they fit any shape or size of horse.
17.    Gameready machine or tubigrips and crushed ice – we've recently invested in a second hand Gameready machine; it wasn't cheap BUT it is a great piece of kit and I would recommend it to anyone in a professional set up. It basically cools/ices the legs without them getting wet, and provides compression– the horse puts on the 'boots' and the machine does the cold (you add water and ice to the machine) and compression. For years we didn't have the machine and so used double folded tubigrips and crushed ice which do just as effective a
job from a cold perspective but not compression at the same time, although you can always apply a compression bandage. We always use the Gameready machine on the horses at three day events, and after one day events, gallops and jumping on the older horses. It seems to really help.
18.    TopSpec balancer – I'm a big fan of the whole TopSpec feeding system as it works AND is simple. In particular I'm a fan of the balancer as it's got everything you need in the product to keep the horse healthy.
19.    Vanish Oxi-Action – now if I'm honest I don't do the washing but Vicky, Eleanore and Jenny all swear by Vanish Oxi-Action to get the numnahs, white boots and my riding kit white again.
20.    Corn Oil – a great product for horses that are prone to tying up. Don't ask me why but it seems to help, along with having them out in the paddock as much as possible.
21.    Aloe Vera Gel or Aloe Vera 'Juice' – the gel is great for lumps, bumps, cuts and scrapes. The juice (you add it to their feed) is great if a horse is prone to rubs e.g., boot rubs. It seems to reduce the number of rubs they get AND if they do get one it speeds recovery.