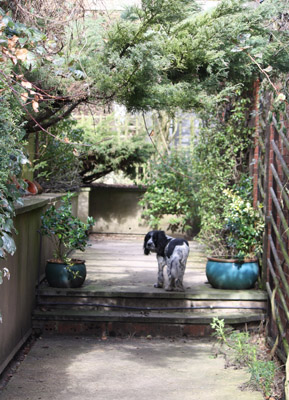 I've had a week at home which has been great and has allowed me to focus on the young horses and teaching. I'm not on the road that much compared to many riders as I try to limit the number of overseas events and I don't have as big a string of horses as some. It's a blessing really as it allows me to maintain consistency with my horses and spend time with the kids most evenings.
My job is certainly a varied one with no two weeks ever the same. This week I've started to break in a young horse for a long term friend and supporter and work with another young horse that is just getting established. I love this kind of work – working with young horses and trying to build a relationship with them and understand their different personalities – case in point, these two couldn't be more different.
The gelding Vinnie is as cool as a cucumber and so far (week one) has taken everything in his stride and we've already got a saddle and bridle on and are sitting on him. In contrast Minty, a mare I've been working with for a while, is very sensitive and extremly sharp. She has put me on the deck more times than I care to mention but she is talented and she's beginning to trust me – and we have a relationship now and she is going nicely on the flat. I'm now about to teach her to jump, something I'm looking forward to. She takes a huge amount of patience and skill but is rewarding to work with. They both are, in their own and different ways.
I've also been doing some teaching this week, both with the working pupils which is always good fun with a lot of banter, and a clinic for the pony club at our local cross country course. I enjoy teaching, especially the keen kids in the pony club as they are like a sponge and soak it all up. I enjoy the challenge of trying to push them all while at the same time keeping them safe.
On the horse front Hipp and Tim have started schooling again and both feel good in themselves. We are in the process of working through the details of their programmes for the remainder of this season – watch this space. Coco, Bella and Harry are having a few weeks R and R with some gentle hacking. This has enabled me to focus on Figgy, Magnus, Tommy, Alex and Fin which has been fun – they are all lovely horses. I've also had more time for jobs around the yard which is a constant task – helped by my dad being over from Oz.
We've also acquired a new spotted horse, a first for Team Levett – Ursula is delighted with Bluey (who she has been allowed to name and has called Blueberry). Bluey was looking for a home and someone to straighten him out so we've taken him on. We will see what unfolds. It caused great amusement when we rang the Spotted Horse Society to change the ownership and the first question that was asked was is he a horse, pony or donkey? Apparently there are many donkeys on this register – you learn something new every day!
Off to Great Tew this weekend with Alex, Tommy, Fin and a new ride for me, Moose (who I'm riding for a friend who has been unwell, you never know where these things might lead) and then Figgy on Sunday. It's a lovely event with well built courses and local which is always a bonus. The recent rain should also have helped and I'm hoping for good ground.
Ill report back over the weekend.
Cheers,
Bill
Posted 11th June