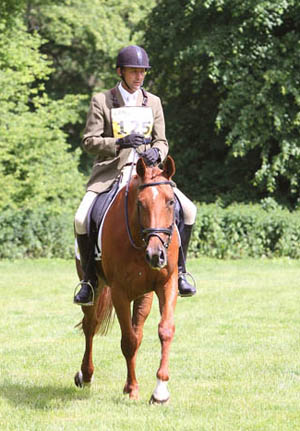 Today I had an early start heading to Catton Park. I like this event as the site is well laid out, compact but without everything being on top of each other and the cross country is educational witha variety of fences. A couple of years ago I felt the ground was not good enough but year on year since then they have consistently worked on it and today I would say the ground was as good as you are going to get at this time of year in the UK.
I rode Tommy and Alex in the Lycetts 5 Year Old qualifier today and Fin and Moose in the BE100 while Jenny had Buzz.
Moose and Fin both did OK tests, room for improvement with both of them but pleasing. Both horses then had one show jump down each which was frustrating but that's the way it goes sometimes as I thought both tried hard. I took them steadily across country as I didn't think either of them would be in the money and I'm a strong believer in not running horses quickly too often.
Alex and Tommy were both trying to qualify for the 5 Year Old Championships and, in short, Tommy won the class with a leading dressage of 29 and a double clear. Alex was another story – all my fault! He did a nice test for 32 which left him 4th after dressage but not out of it as three would qualify. In the show jumping I had a senior moment and let him down a bit – I was gutted for the horse and his owners as I was having such a good ride and enjoying how he was going that I cantered straight past fence 8 and had to circle back to it giving poor Alex 4 faults and 4 time. The good news is Alex thinks HE jumped a clear round and even without my diversion I wouldn't have qualified – the best I could have been was 4th – so on to Shipton Moyne to try and get him qualified.
I'm very cross with myself as I had already jumped the course twice! I honestly don't know what I was thinking other than I was too relaxed and enjoying my round! Let's hope that's my whoopsie for missing fences for the year. Tony, Janice and Veronica were very generous about my error but I'm still annoyed with myself!
Anyway back tomorrow with Figgy and Magnus in the Novice and Intermediate respectively. I shall let you know how it goes!
Cheers,
Bill
Posted 19th June