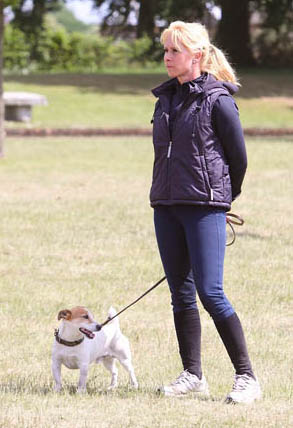 I've had a busy but productive week at home working with my horses and doing a bit of teaching. Nothing particularly exciting to report but in many ways that's a good thing! I had some great lessons with Bettina earlier this week and only wish she was based here full time as I find regular help from her very beneficial.
The only unusual event this week was taking a trip to Newmarket with Bella to see Sue Dyson who has agreed to assess her to check there is no physical reason as to why she is so challenging to get on the bit on the flat.
I took her up earlier in the week and had to ride her for Sue and her team for them to assess. Bella then stayed on for a few days for tests and further assessment. I'm hoping to pick her up the early part of next week and will be interested to hear what they have to say.
I'm very much hoping to take her to Burghley but it's important to ensure that all is as it should be before we crack on.
Cheers,
Bill
Posted 25th June