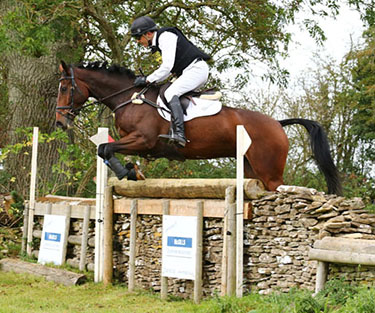 It's the end of a weekend at Calmsden with the young horses, and the ground and the weather have been very kind to us – particularly today, when it was beautiful.
I had four horses over the weekend and Noor had three. Some of my young horses had a few green moments but they felt, for most part, well established five-year-olds.
It was such a nice feeling to have Tonto out and just having a canter around the Novice. He feels really happy so let's hope his next two runs are just as good for him. Josh was also an addition to Sunday on Aussie – he gave him a really good ride and it is nice to see him balancing for his fences and moving on in between. Long may that continue.
Noor (my Moroccan student) had a difficult weekend, but one that was very educational. She is in the place at the moment where she has to learn the correct basics of the sport in each discipline to give herself the platform to eventually move up the levels. She is such a positive person that I'm sure in time these things will start to fall into place.
Jenny and Urssie have been away up in Scotland this weekend at the vaulting championships and it will be nice to get them home and hear all about it tomorrow morning.
There are only a couple of one day events left this season, let's hope we get a few more days like today… but somehow I think that is wishful thinking.
Until next time, cheers
Bill
Posted 8th October