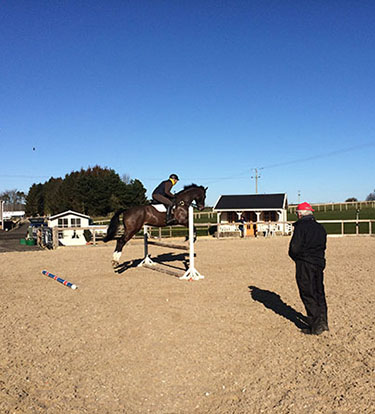 Today we went show jump training with some other Aussie riders, held at Wellington Riding which is an amazing centre. It has an indoor and outdoor arena so that whatever the weather it is a good place to receive training.
I had Tonto and a couple of the babies there and they seemed to jump really well. First of all we did some gymnastic exercises followed by some jumping. The trainer was Nelson Pessoa and it is always very helpful to get some input from someone who has such an impressive CV in the world of showjumping.
It's getting to that time of year where everyone is preparing for their last competitions and so the five year olds are able to go to training as the older ones are now on a break. It's a good opportunity to get the young ones off the yard and jump a few courses before they have a mini break as well.
Until next time, cheers,
Bill
Posted 11th October