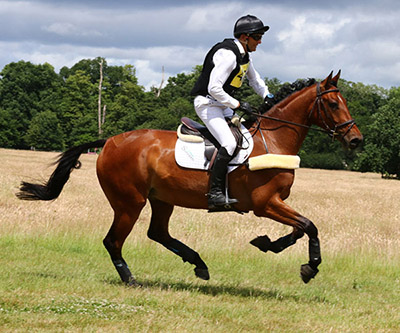 We are driving back from Oasby after a good day with the babies – Donald and Smurf. Tonto also came along for one of the intermediate sections. We were so fortunate to get a really lovely day weather wise as at this time of year it can be a little bit hit and miss.
I must admit Donald and Smurf feel like good horses and they are giving me the feeling that they are potentially higher level horses in the making. When you think about how green they were at Oasby at the start of the season they have certainly come a long way. I thought the Novice cross country was quite strong in places and it was nice to see the horses coping very well with it.
Noor was also at Oasby with her two novices, Chicken and Tonic. The dressage seems to be going better with the horses showing what they are capable off as they both create nice pictures when going through the patterns. The showjumping is still a weak link but with time we will be able to organise that.
The highlight of the day for me with Noor was to see her give both horses accurate and confident rides around a strong Novice cross country. To think how much information she has to process and try and put into action; it is no mean feat to go around a Novice cross country well, particularly seeing where she has started from and had to get to in only a few short months. I think we have the chance of enjoying a really exciting year next year, building up to getting all three phases organised with all the basics of how you do things correctly.
The highlight of my horses today was Tonto winning his first intermediate (wahouu). He was so relaxed and gave me three lovely rides in all phases – finishing on his dressage score of 25.7. I am so pleased for his owners, Carol and Veronica, who have been my longest, most loyal owners – I have ridden for them for over 20 years.
All in all a really good day and all of us are going home feelings like we've progressed a little bit. I'm out again tomorrow with three more babies, let's hope it goes as well as today.
Until next time, Cheers,
Bill
Posted 14th October