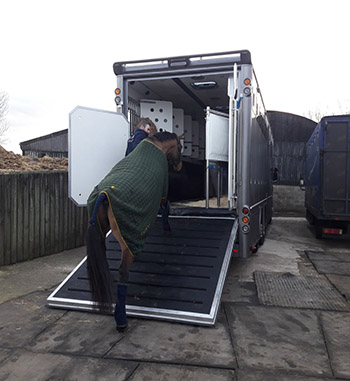 Good day out at Summerhouse showjumping today. I met Ros Morgan there for some lessons; it was nice to have the horses out and about and I am lucky to have such a lovely group of horses to compete this year.
Tonto, Quinn and Smurf were all out, feeling much more grown up than last year and enjoying their jumping. Probably the star of the day was the very inexperienced Jedi who took the fillers and water tray on with confidence.
No doubt with the group of horses we have, we have lots to look forward to! It was also a big first for Little Charingworth Stud as we christened the new lorry with a full load of 6 horses.
Cheers,
Bill
Posted 8th February