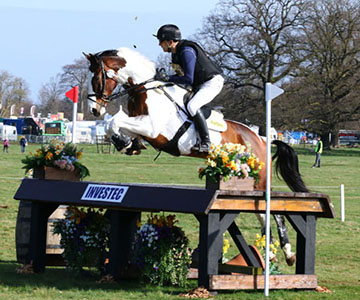 Driving back from our second day at Belton to our temporary home, staying with Polly and Niall near the event. The weather certainly was much improved on the second day with us actually getting to see sun shine! Ryan even got sun burn😂.
Tonto and Bert were in the 2* and although the showjumping didn't go quite according to plan, they gave me two good rides around the cross country. The two star caused a lot of trouble and so it was good that they both felt so confident. It made me feel that with Tonto, whose next run is advanced, like he will be ready for that.
For most of the course the ground held up very well. It just got a little bit deep towards the end. Womble, Alfie and Alex have all now done their dressage in the 3*, with show jumping and cross country to come tomorrow.
Although Alex was quite fresh both Womble and Alfie did some nice work, Womble probably doing the best test out of the 3 of them. The 3* cross country is going to ask some good questions, and for Alex it will be interesting to see if he feels ready to take on Badminton in a few weeks.
Belton always feels like a very competitive place to go, with most of the big riders having their top horses there. It's another early start for us tomorrow as my first showjumping time is just after 8:30am. The good news is that, all being well, we should be finished up by early afternoon and not home too late. We are all hoping that tomorrow will be really beneficial to all the horses in the lead up to their next events.
Cheers,
Bill
Posted 14th April