The two most common mistakes I see people make when riding cross country are: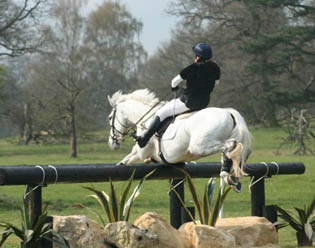 1. Going too fast, galloping in what appears to be a full tilt canter/gallop with little control and little rebalancing before fences and relying on the horse to sort itself out
2. Crawling along too slowly and not staying positive enough when riding in to and away from fences.
The two things you need to keep in mind in order to avoid the problems I'm describing above are that cross country riding is meant to be forward and positive but that you need to maintain balance and control and take time out to organise yourself at your fences.