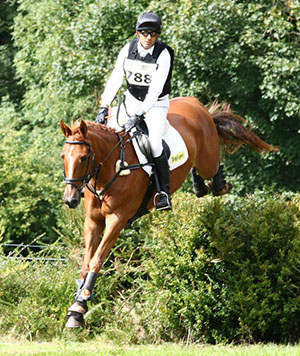 Trucking back from Aston after 3 horses went around the intermediate, Bert, Quinn and Smurf. It was Quinn and Smurf's first intermediate run, and although they had a couple of showjumps down they certainly felt more than ready to spend the rest of the year doing intermediate. Considering they have missed a lot of runs this spring it's always nice to feel horses confident at a new level, particularly when you've produced them from a very young age (hard work pays off).
Bert was the star ⭐️ of the day giving me my first placing on him with a 4th in his section, doing a nice dressage and then jumping double clear. As I've said before, this year is just about developing a partnership and him getting used to our system, but he continues to improve which is always a great sign.
I thought the ground as Aston wasn't too bad. It's starting to dry out therefore not being too hard or bottomless. The cross country course was nice without being too technical. So, great to get a run under these guys belts and hopefully many more runs between now and the end of the season.
Tomorrow I have jump lessons with Ros and then on Friday we head to Chatsworth early with Womble and Sparkles in the 3 star, Tonto doing his first advanced and Alfie in the ERM. Noor is doing the 1 star and Josh is coming with George to do the Arena Eventing and PC Show Jumping while Jenny and Ursula are away vaulting in Belgium. It should be a fun weekend for all I hope.
Cheers,
Bill
Posted 9th May