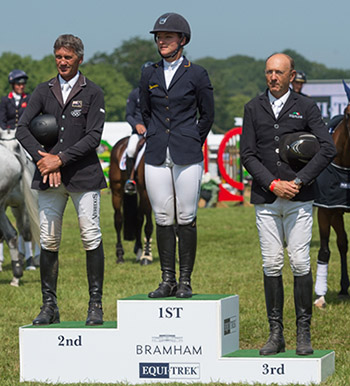 Travelling home after a good week at Bramham. Thanks to my dear wife for keeping everything together leading into event and while we were away.
All we had to do today was Sparkles CCI showjumping. He flew through the trot up and we had to wait around until around 2pm to jump. Suffice to say, he was mega and jumped a lovely clear inside the time to move up onto the podium for 3rd place.
He felt the best he has ever felt so it was very satisfying. Thanks to all the guys at home for keeping the yard going and it will be nice to have some time just to be with family.
As anyone in our sport knows, enjoy the ups because there are plenty of downs.
Until next time, cheers,
Bill
Posted 10th June – photo © Trevor Holt