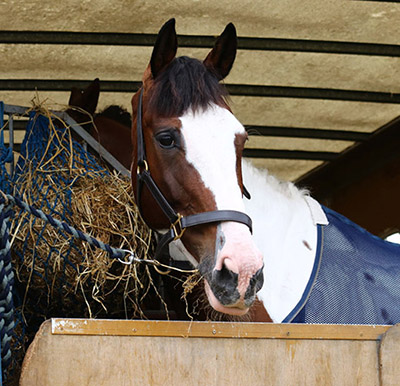 I had an early start this morning. We left home at about 02:10am – I hate to think what time Poppy had to get up to get the horses loaded and ready to go! One consolation is that she got to sleep on the trip up. Aske isn't just a short trip around the corner, as it took us a good 4 hours to get there.
We took Quinn, Bert and Tonto up for an intermediate run. This time of year is difficult as the ground has turned very hard – the organisers at Aske had aggravated the whole track which did make a big difference. At this time of year you've really got to pick your runs.
Both Bert and Quinn did nice dressage tests and showjumped well but with Quinn still very young and Bert heading to Jardy in a couple of weeks we decided not to run those two cross country.
Tonto was our star of the day, showing no ill effects from our fall at Bramham. He went around the cross country very confidently. He did a nice dressage and clear showjumping round as well so added another intermediate win to his collection.
The Levetts are very busy this weekend, with Urssie doing her international vaulting competition and Josh eventing on Ricky and George with Jenny making sure everything is OK. Most importantly I hope we all end up back home safe and sound and no doubt with lots of stories to tell.
Cheers,
Bill
Posted 30th June