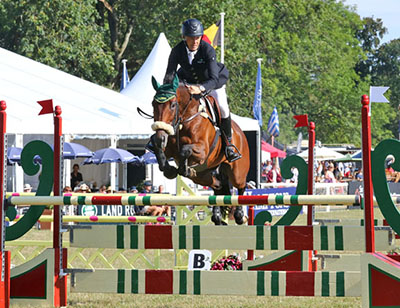 We are travelling home from Gatcombe after two showjumping rounds as, after deliberations, it was decided not to run cross country.
Womble (pictured) jumped a nice clear and was in 2nd place in the Advanced after the first two phases, but we know our autumn goals and all being well he will jump next week at Hartpury. Alex was in the Open and had two rails down; other than those two fences he jumped really well.
Gatcombe is already a difficult track, but add in the hills it gets a lot more difficult. I don't know who won all the classes but no doubt it will be a test of cross country speed. I feel for the organisers in these hot dry conditions, let's hope the rain comes soon.
Cheers,
Bill
Posted 5th August