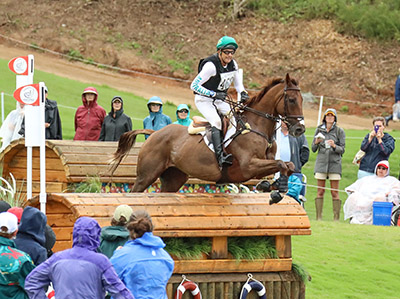 Well I'm now waiting in Washington DC for a flight back to Brussels, and my WEG journey is just about over. It has been a tremendous rollercoaster and not one with a happy ending;I was not able to showjump after being unseated in the water when Sparkles left a knee on the boat.
But… Sparkles is well and coming home safe and sound, which is the most important thing.
The event was a challenge, with bad weather and half finished facilities and, like all championships, it seemed to be moments of intensity and then a lot of waiting around. Team Australia did qualify for the Olympics which was the number one goal, but there is still a way to go before we are challenging for medals.
(Later) I am now adding to this blog from Brussels. The horses and riders have arrived back from the US for our last leg of the journey back to the UK. It will certainly be good to get home as I have been away about 5 weeks while Jenny and the guys have held the fort.
I'm looking forward already to next year with Sparkles. Thanks to everyone for their kind messages, and catch up soon.
Cheers,
Bill
Posted 19th September