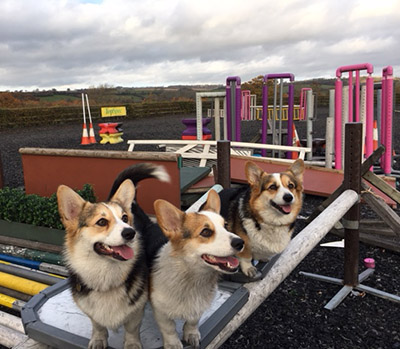 So the season may be over but life at Team Levett continues to have lots of different things going on which makes for a varied and interesting life!
We've been busy taking the four year olds Mario and Bambi out and about cross country schooling, to local hunter trials, showjumping and clear round classes at various local venues. They are growing up fast and Jaya has done a good job on them while I was away with autumn three day events and WEG.
Now that Jaya is having a well deserved holiday in NZ I have had fun taking them out and about. I've been joined by Josh who has been getting to know Smarty (Rathmoyle King), a lovely older ex 4 star horse who we've been lucky enough to be given on loan by Carolyn Ryan Bell for Josh to do U18100s and novices if all goes well. Smarty is a legend and I'm a little jealous that Josh gets to ride such a horse, but sadly I don't think there's any chance of him letting me on him!
We've also been busy with the Monart Sale. I have been involved with the selection of the horses at the auction for a number of years, and I'm always a little anxious pre the sale, curious to see if others like the horses we select as much as we do. Thankfully the sale was a huge success, with many event riders from all over the world coming to purchase young horses to produce on – it will be really interesting to follow their progress over the next few years. We were lucky enough to come home with two that we had ear marked from the beginning, so we now have Flash and Archie as part of our team. They will have a well earned holiday before being backed in the Spring.
Alex, Sparkles, Alfie, Quinn and Womble are all back in work and I'm enjoying getting them all back in the groove I will be taking them out and about show jumping over the winter and continuing to train with Ros and Gareth as there is always something new to learn.
We've also had a few changes in our team. We welcome Lydia and Lilly to Team Levett and, on the horse front, Dotty is back with us after having a lovely foal, Tally by Cevin Z. So lots going on and thankfully the weather at the moment is being kind to us despite the nights beginning to draw in.
Cheers,
Bill
Posted 15th November