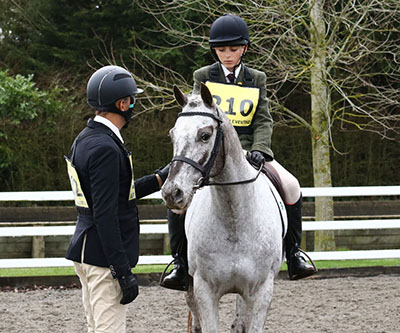 The first Eventing weekend is officially over. Although it wasn't the beautiful sunny weather we've been having recently it still wasn't too bad, with the heavy rain staying away.
We managed to get ten horses out to compete over 2 days at Aston-le-Walls, with the highlight being Jedi coming 4th in his section. Josh was also competing and seems to be improving all the time. With him having his first proper run on Smarty it was nice to see that it looks like they are developing a good partnership.
There was another first – Jenny having her first competition on Tommy. He is such an experienced horse and I really think he enjoys being out and having a fun time. Jenny had a good time too so let's hope they have an enjoyable season.
We had our South African client Mike out for his first ever event in England and it was great to see him starting the journey with his new horse.
Our second day of the weekend was taken up with young horses, Mario and Bambi, doing their first ever event and although they were quite spooky and worried in some areas, especially the dressage arena, they both showed they will be good event horses in the future. It won't be long until Oasby on Thursday – my 25th year on the English eventing circuit is well underway.
Cheers,
Bill
Posted 3rd March