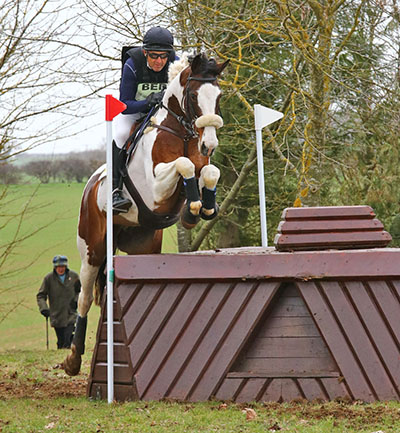 Heading home after day 2 of Oasby. Thank goodness it wasn't as cold and windy as the first day.
The first half of the day was quite good weather wise. It was the older boys first outing of the year and they all jumped around the Intermediate extremely well. Sparkles was the first on at the beginning of the day, he felt super confident throughout and all he added to his dressage score were a few time penalties from his cross country round. He certainly is a horse that loves to gallop and jump.
Tonto, Alex and Quinn were my other 3 rides today and again they all coped well. They were very confident around the cross country. It was near perfect ground and so a very good first run for the more experienced horses.
One of the fences on the Intermediate course got taken out about 3 hours into the day as horses were leaving legs on the C element left, right and centre. Some people were even saying that the pin on this fence had been replaced about 27 times. Why they took so long to remove the fence I have no idea.
We also had our resident Kiwi come along today, doing the OI on Drakkar. Like all of mine he was a bit bright in the dressage and gave Jaya a nice ride in the other 2 phases. Let's hope it won't be long until Jaya gets him to 2* (or now 3*).
Anyway back to Oasby on Sunday with some younger horses. Let's hope they all go well because I think it will be quite an ask for them as they are doing their first 100.
Until next time, cheers,
Bill
Posted 8th March