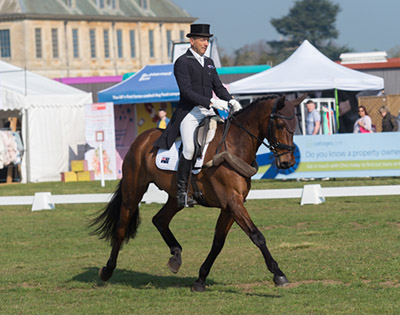 Travelling home from a very good weekend at Belton. It was nice to get 3 days in really nice weather, although the last day was a bit colder.
We didn't have a super busy time. Sparkles and Alfie were in the Grantham Cup but I was always only going to run Sparkles in the dressage. Saying that we gave him a decent amount of work but he was still over excited although his mark wasn't bad. Due to his overexcitement and leaping in the air he didn't get a mark like he did at Great Witchingham.
Alfie was the star of the weekend doing a super dressage and a lovely clear showjumping. On the cross country he gave me a super ride although going through the finish I heard that they had given me 15 penalties for not keeping Alfie on the right side of a flag. I contested the decision but they would not change their mind. With the new rule coming in this year it really means you can go nowhere near a flag or you run the risk of getting 15 penalties. It was a great shame as it cost Alfie 3rd place in a very competitive field of 100 horses. But all of Team Levett and Alfies owners, the Prentice family, were very proud of how he went.
So a little frustrating but we now move on to his next competition.
Cheers,
Bill
Posted 31st March