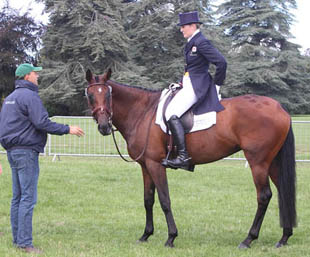 It's been a gentle start to Blenheim as the CIC*** doesn't start for me until Friday afternoon. I took Coco and Eleanore down today and got them settled in and gave Coco a ride around.
I also helped a couple of people warm up for the dressage. The dressage marking seems to be fairly consistent although I'm told they are marking 'fairly tough'. I don't mind as long as how they are marking remains consistent all the way along so that it remains fair for all.
I've heard that the ground is excellent on the cross country and that the courses are very fair – I will tell you more once I've walked them!
Post getting Coco settled at Blenheim I went home to ride some horses. It's great to be at a local event and get to come home and work horses and to sleep in my own bed at night!
Cheers,
Bill
Posted 9th September