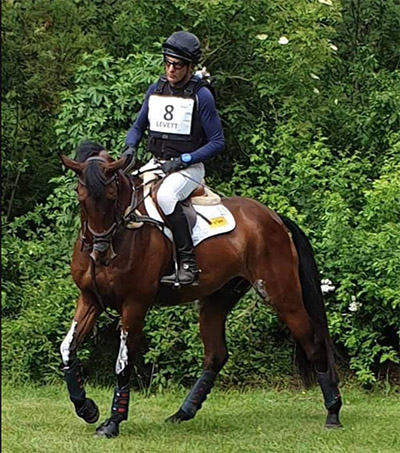 It's been a while since our last blog so I am taking this opportunity as we truck back down the M6 after competing in the Bolesworth arena eventing.
We took the pink pony, Tommy, and he really enjoyed himself for his first attempt at these classes. He came third only missing out on second by half a second.
Bolesworth looks an amazing show and I was very sad for them – they have had huge amounts of rain and had to cancel all public admission. Tommy has now qualified for a similar class at the big Liverpool show in the new year.
Take a backward step of about 4 days and we were in Wiesbaden for the second leg of the Event Rider Masters series. Wiesbaden is a great show with lots of atmosphere, and excellent jumping, dressage and vaulting. And, of course, eventing. Alfie (pictured) was brilliant being second going into cross country and jumping really well for 4 time penalties. He slipped a little down the order but finished a very well deserved 6th.
Urssie and Jenny continue their vaulting trip with the last competition this weekend It will be good to get them home and have a little bit of normality for a change. I'm hoping that all this rain clears up soon, but it is good for the ground going forward for all our events.
Until next time,
Cheers
Bill
Posted 13th June