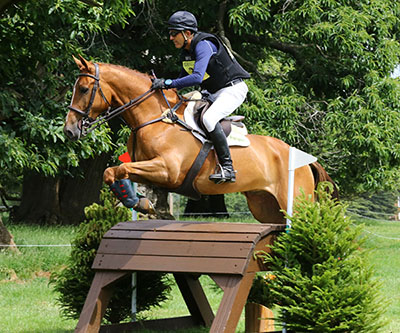 The last week or so has been busy for Team Levett with Digby and Stan running at Barbury on the Friday in the Novice classes followed by Summer Camp and then Upton House.
I was really pleased with both Stan and Digby. I've not been riding either horse for very long and Barbury is a strong cross country track; the show jumping is also very educational and influential as it's now sited in the main arena. Stan went very well and I was particularly pleased with how he took on the cross country so I'm excited about the next few competitions with him. Digby led from pillar to post in his section to win by 12 marks which was satisfying, although sadly he is for sale.
We then had the summer camp over the weekend, organised by Nikki. It was a happy time for all with lots of laughter and learning and I still had my voice and a sense of humour at the end of two long days teaching. Hopefully everyone had fun and took away some useful information and experience.
Monday and Tuesday saw me training with Ros and Gareth – you never stop learning and my lessons are so helpful to keep me sharp, raising my game and continuing to work on my riding and partnership with the horses.
We were then lucky enough to be out at Upton Horse Trials on Wednesday. It is a great event in a beautiful setting with super ground and courses. The event seems to run like clockwork and it's only up the road!
Sparkles was happy to be out but cross with me that he only did the dressage (which was always the plan). Tonto and Quinn (pictured) went well to jump two super double clears in the Intermediate classes so it was a good day at the office.
We are now en route to Jardy for the ERM; Noor and Josh are coming with me to do the CCI2S class – a first and exciting weekend for Josh and Tommy (the pink pony) tackling their first international class together, and Noor doing the young horse class. Hopefully we will have a fun, safe and successful weekend to report on.
Cheers,
Bill
Posted 12th July