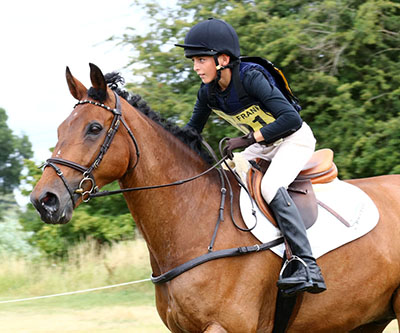 We've made the tough decision to retire Ricky – he's been with us for more than 10 years and the Prentice family have enabled us to be in the privileged position of him becoming part of our family.
He first competed with me up to advanced level and then the Prentice family kindly let Jenny take over the reins to have some fun a the lower levels, enjoying success at CIC**/CCI**.
Ricky definitely approved of the increase in polo distribution in his new life and more recently he has been showing Josh the ropes at BE100 and Novice level. They have had two great seasons together with the highlight being a top 10 placing in their first three day event at Bicton. He will always hold a special place in our hearts and he retires sound owing us nothing.
Cheers
Bill
Posted 2nd August