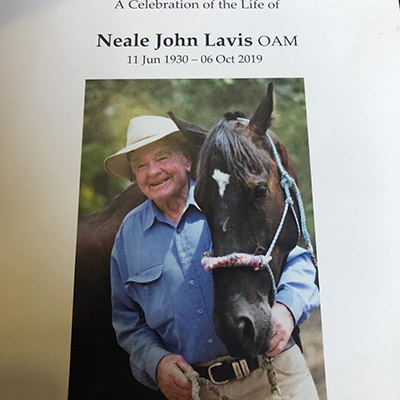 Today is a sad day, as it is the funeral of my great friend and mentor Neale Lavis, or N.J. as I used to call him.
Neale and his wife Velma gave me so much love, encouragement and support in my early working years in Australia when I was at the beginning of trying to become a horseman.
Neale was unbelievably generous with his time and knowledge. He gave me my first ever 5 star event horse as a race horse off the track, assuring me it had lots of potential; he leant me his horse trailer, his riding shirts from the Rome Olympics, his jump saddle to compete in; he taught me how to shoe my own horses – the list goes on and on.
You will be missed by so many. Thank you for all you were, and still are, to me.
Rest in peace N.J.
Bill
Posted 14th October