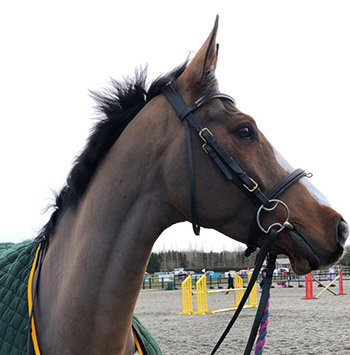 It seems a long way from bush fires in Australia, to now showjumping at Solihull on a cold winter's day. With a good few of the horses in full work it's nice to get out and do something with them.
We had six horses from the yard today, one for Jaya, two for Josh, three for me, and Lydia came along to keep us all organised. Dotty and Jedi just did one class and with a bit change it was nice to see Jaya having a ride on Dotty where she was quite settled, she certainly enjoyed herself.
Although Jedi is still a young horse he and Josh seem to have a very good partnership, with Jedi gaining in confidence all the time. Tommy was Josh's second ride and he just loves getting out to do a bit of showjumping, showing off his jumping ability!
My three boys, Bart, Bert and Quinn, all needed the outing but since we are still two months off the start of the season they should be going well by the time the season starts. All my guys did two classes, the second one being the 120cm. All of them are good jumpers and with a little more time will get their consistent clear rounds. After Christmas hopefully we will get out each week showjumping somewhere, and get really good value of this time when we aren't busy with Eventing.
All there is left to say is Merry Christmas everyone, and the next blog won't be until 2020!
Cheers,
Bill
Posted 18th December