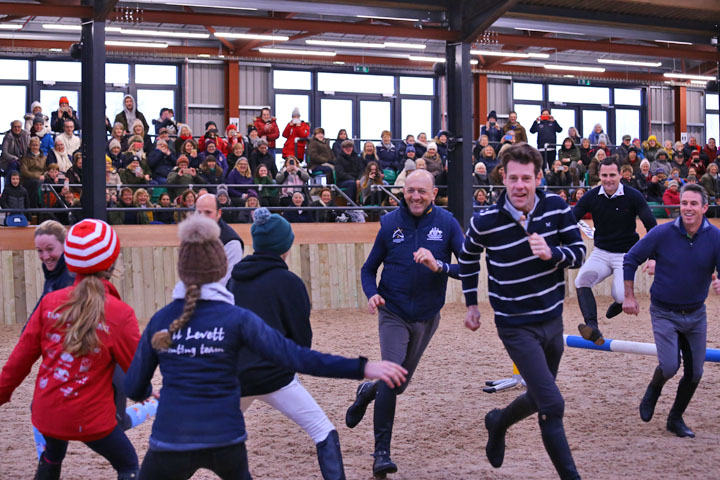 Thank you to each and everyone who supported the fundraising efforts at The RDA National Training Centre (Lowlands) on the 26th of January 2020. Everyone's contribution was a link in the chain that made it such a great day.
Thank you to the volunteer events team who helped with everything from car parking to the BBQ, to the companies and individuals who donated to the raffle, to the riders and their teams, the media team, including Horse & Country for live streaming the evening performance, to everyone who bought a ticket, to those who made a donation, to the RDA National Training Centre for hosting, and to everyone else who helped in any shape or form.
It's still not too late to get involved. The fundraising auction is still open for bidding, and will finish at midnight on the 31st of January 2020, THIS LINK will take you to the auction.
You can also make a donation by visiting eventingriders.com. Please visit the Facebook page – Eventing Riders Association of Great Britain – ERA of GB, for more videos of the day, and information of what else we have planned.
Thank you to Fiona Scott-Maxwell for capturing the spirit of the Fundraising Demos that took place on Australia Day 2020.