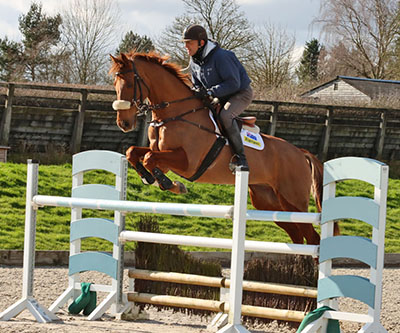 What a welcome relief that sunshine was available today! After such a wet February to have the horses out on what is nearly starting to feel like an early spring day was nice.
We took some horses down to Summerhouse SJ, with Mario going off the yard for the first time in a while. He jumped a couple of classes and seemed to settle in well to the show, coming home with one clear round and 4 faults in the second class.
Bert continues to improve in his way of going around the show jump course, seems to me that he is happy in his work this year and I am hoping that's going to continue into the Eventing season.
Bart and Quinn jumped the 1:20 and 1:30 and they are both really coming on in their ability to jump bigger fences with confidence. Won't be long and they will all be doing their first ODE of the season – it's always nice to get that out of the way and we only have to wait a couple of days for these guys to do just that.
Cheers
Bill
Posted 3rd March