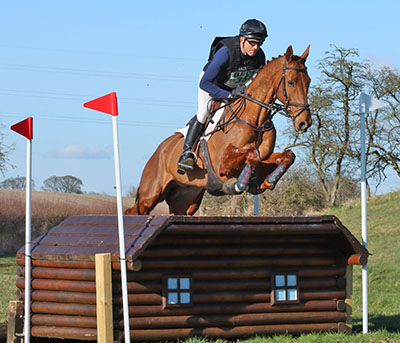 It's amazing the difference a day can make. We are just coming back from two days at Oasby; the first day it was really cold and windy, the second was a lovely early spring day with lots of sunshine.
It was a busy two days, with 13 horses from the yard competing. In the early part of the week most people were thinking that the event wouldn't run, but in typical Oasby style a few days of fairly dry weather and it all went off without a hitch. It was really nice to get a run on grass for the first time in 2020.
The first run or two of the season we normally take very slowly, to just get the horses back into the groove of galloping round a cross country course. All of them seemed quite keen to be out, which is understandable and in many ways makes me happy as they clearly love their job. Oasby's courses are always just what you want at the start of the season and a lot of riders canter round almost using it like a cross country school.
The showjumping ground held up fairly well, but when you haven't been jumping on grass since last autumn it can be a bit of a shock to the horses, some more than others.
Overall I was pleased with how all the horses went. I feel really lucky with the team of horses I've got, many of which I have produced since youngsters, and I feel like they are really coming in to their own – so I'm looking forward to the season ahead. It was great to have Josh with me on Thursday, and he continues to really enjoy his eventing, and want to do it and learn his craft.
Hopefully we have seen the back of the heavy rain for a while as all of us event riders are hoping there won't be too many cancellations.
Cheers,
Bill
Posted 7th March