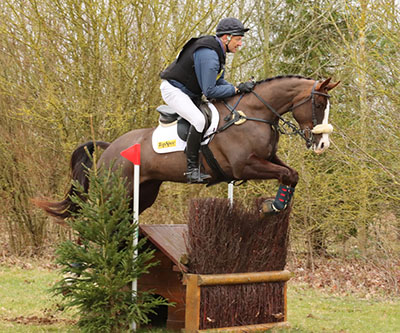 Seemed very strange to be back out eventing today. Although it did feel strange it also felt very enjoyable. Seeing all the familiar faces and being able to chat with them all at a distance was great. Tweseldown had a lot of entries. It must be nice for those types of venue to finally be able to have some turnover.
The showjumping and novice cross country courses were well built and nice first outings for the horses – probably not on the big side which was good for their first run. On the other hand, I thought the intermediate cross country in a few places took some positive riding to get around! But I enjoyed riding both tracks, the ground was super and the team had done a great job to put the event on and make sure it all ran so smoothly.
Today Josh and I had four horses at the event. Three for me and one for Josh. Josh and Tommy have done enough together now and they seem to fit like a hand in a glove. The most pleasing thing for my three rides was that the work we had done last year really showed today. I felt they were understanding what I was trying to tell them and they were all a lot more relaxed and confident in the different phases. Now there's a few days break before we head to Aston with some of our other horses. It's nice to officially say the season has started again. Long may it last.
A huge thankyou to all involved in getting our sport back up and running especially the event organisers and army of volunteers, scorers etc.
Cheers,
Bill
Posted 10th July. Photo Bill & Mario