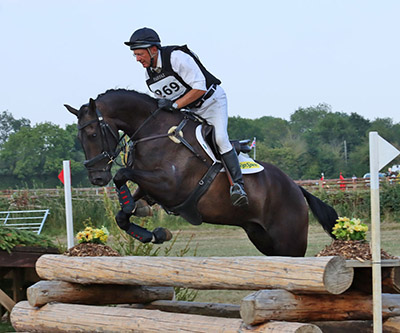 Travelling back from probably the hottest day of competing this year and it's only day one of five at Aston, let's hope the weather gets a little cooler. Today I had three young ones (Archie, Tiger and Flash) while Josh had Tommy in the open novice and his new ride Bert doing his second BE100.
Nigel and his team had worked extremely hard on the ground and in such dry conditions we couldn't get much better going so great job team – thank you.
Flash, Tiger and Archie continue to get a little easier to ride and a little less green in all three phases, so it makes for an easier day as when they are really young it requires focus and drive to get them round their competitions. It's also good to see some of the owners out enjoying watching their horses develop.
After Josh's mishap up at Cholmondeley Castle it was nice to see him jump a lovely double clear around the open novice and he now heads to Burgham for the intermediate up there. Josh's new ride Bert seems to have settled in really well to Josh's style of riding and I think they will both enjoy getting to know each other at Novice, and then hopefully Intermediate over the next twelve months.
All in all a good day – the only small blip was when Archie got loose before the dressage and started to canter off in the lorry park, but that's young horses.
Looking forward to tomorrow with Sparkles in the OI and having a spin with him for the first time this season.
Cheers,
Bill
Posted 11th August