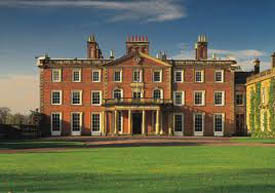 Harry has successfully passed the trot up this afternoon at Weston and is now all set for the CCI**. I'm on bright and early at 8.34am tomorrow morning with my dressage so at least I'll get the best of the ground and hopefully I'll have the judges while they're bright eyed and bushy tailed. I've not yet walked the course but the ground, from what I've seen, seems OK but we don't really want any more rain – but what will be will be.
I'm off to take Eleanore out for a meal for her birthday; I'm sure I'm not her number one choice for a birthday celebration but it's better than sitting in a lorry all alone for the night.
Will report back on the dressage tomorrow.
Cheers,
Bill
Posted 6th October