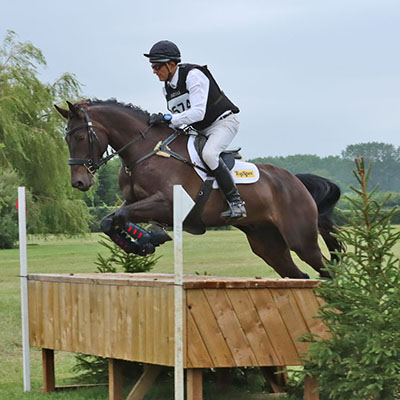 Day 5 of Aston is now complete – and it's not often you can say that you had 4 young horses and they all went double clear.
Over the last few days I've taken advantage of the good ground conditions and stepped the speed up on some of the horses for the first time. It's very nice to see them all coping with it really well.
Josh managed a lovely double clear on Jedi for his second novice, and they seem to continue to grow in confidence together. Josh's other ride Didi is still not quite there in the dressage but looks really class in the jumping phases and has such natural speed.
For me, it was satisfying to have Bambi finish 3rd as he was my birthday present a few years ago and is a long term project. Our young horse Mario is also getting good experience at novice and at some point I'm sure he will find a good home and someone will get lots of pleasure from competing him.
It's nice to think we don't have to go back to Aston again for a while. It's been great that Aston's team have put on such a good event though, for which we are very grateful. But after 5 days in a row it will be nice to be home.
Next stop Burgham at the end of the week followed by Solihull with the babies.
Cheers
Bill
Posted 15th August