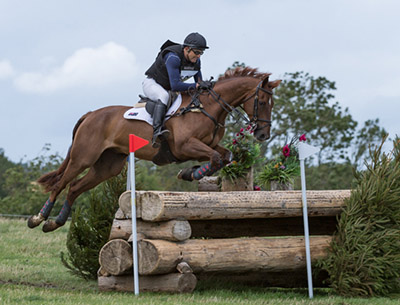 We are on our way back from Burgham International with Tommy, Bart and Stan. It is about 5 1/2 hours and so it definitely isn't our normal length of drive. I am actually writing the blog tonight, which is a rare occurrence, as I am normally driving. Tonight Lydia is driving for the first time, just getting used to driving the big lorry so she can help with the driving when needs must.
The weather at the event was mixed with wind, rain and sunshine, but the great thing was the ground was perfect.
It was a big day for Josh, doing another intermediate on Tommy. Seeing the intermediate only had a couple of different fences to the 3 star short, it was no mean feat that Josh went clear xc and only had one showjump down plus a much improved dressage. I did have a nervous mother on the phone regularly until he was home safe and sound.
Bart and Stan did ok dressage tests and then Stan went double clear and Bart had just one down showjumping and a clear xc. With the ground being perfect I even put my foot down and got the time on Stan and was only a few seconds over on Bart. It is a nice feeling to have that box ticked for them both as we can now plan for a three star long in the next couple of months.
It was a big effort for the organisers, as entries were big. Burgham is a well run event and everything seemed to run smoothly. In this weird season it is nice to feel the horses are still getting qualified for their next challenge.
Until next time,
Cheers
Bill
Posted 21st August – photo © Trevor Holt