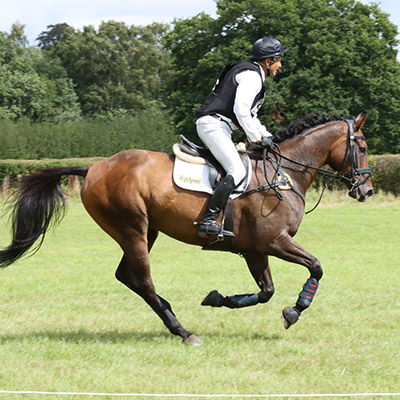 After an early start and then following the satnav round some tiny roads you might say it wasn't the best start to Sunday. I should know better after many previous trips to Pontispool but directions have never been my strong point!
It was a boys trip as Josh and I headed off with the three young horses – Tiger (pictured), Archie and Flash, while the girls (Lydia, Sara and Urssie held the fort at home). I must say it was the first day Josh has groomed for me on his own and he was amazing, working hard the whole day.
I did my part as well, jumping three double clears in the BE100. As these lovely young horses come to the end of their first season they are feeling like they are nearly ready to take on novice level tracks.
The courses were well built with good grass cover but, whichever way you looked at it, the ground was firm and for me just the day to canter slowly around and not run for the time.
It's funny to think that the season has not got much longer to run – let's hope we can all keep going until the end of October and that, while I love the current weather, some rain would be nice please!
Cheers,
Bill
Posted 21st September