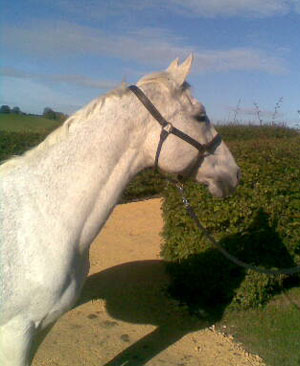 It's been an exciting day and one I've been looking forward to for a while. I've always had a dream to breed some foals, ever since my days as a young person working on studs, handling mares and foals – and in short that dream is a little closer to becoming a reality.
Years ago I rode a horse on and off called Cadenza Guardian Angel, also known as Madge. I always loved her type and attitude and, to cut a long story short, the How family have generously given her to us. She retired from eventing last year and  has recently had her first foal with them.
We have (third time lucky) put her in foal to Hand In Glove so I'm excited to see what unfolds. She has just arrived and is receiving lots of TLC and polos to ensure she settles in well to her new life as part of Team Levett.
The kids are very excited as is Jenny as Madge is a lovely character and a delight to have around, although secretly no one is more excited than me as I'm one step closer to fulfulling a life time ambition to breed a foal.
Cheers,
Bill
Posted 19th October