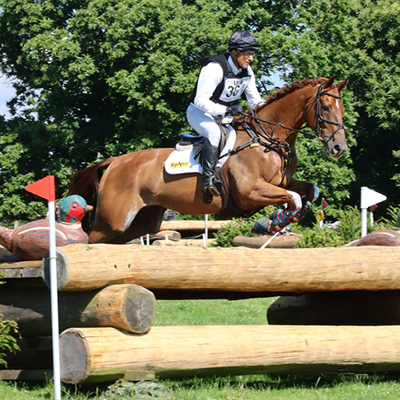 A good couple of days at Upton House this week, which is close to home. This meant that unusually we didn't have to leave the yard too early, even with 0800 dressage times!
Ever since the new organising committee took over at Upton, which is a few years ago now, they have made it into a really great Event. A huge amount of effort has been put in, making it very enjoyable. There is good grass cover and with the work done on the course, the going was near perfect. With a whole day of BE100s, a whole day of Intermediates and a whole day of Novices, the riders were giving Upton huge support.
It was good to get the Intermediates out around the course. Stan (pictured) was the star of the day with a 21.6 dressage, which is my best dressage score this season. He finished in the lead on 22.8 which was very pleasing. The other Intermediates are at different stages but all coming on which is good.
On the Novice day, the highlight for me was Archie. I have never galloped him really quickly. It was therefore the first time I pushed him on a bit as he's fit enough. I was impressed with the way he went. You never quite know how the young horses will turn out – you have hunches and it is always a pleasant feeling when your hunches prove right.
All in all, an excellent couple of days.
Next stop Aston.
Cheers,
Bill
Posted 16th July