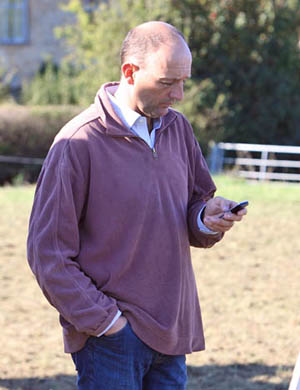 This week sees a few faces changing at Little Charingworth. Magnus is going to his new home tomorrow with Tintin van Rijckevorsel, I'm sad to see him go but glad he's going to a fellow professional and it will be exciting to see him progress on at three star next year.
Keedy is going home tomorrow to start his well earned retirement. It will be sad to see him go too as he's been part of Team Levett for many years and has given the girls much fun and experience. I'm really pleased and supportive of Sara and Paula's decision though as he will be turning 19 this winter and I'm happy he will be starting his retirement fit and well and sound – a real blessing.
Harry also leaves for his holidays tomorrow which will be nice for him and also his owners as they can have him at home and spend time with him, getting to know him that bit better – and it also will give him a break mentally.
I'm off to Aldon tomorrow for my final event of the season with Fin, Dan and Womble which should be a good day out – let's hope this great autumnal weather continues. My sister Sally arrives tonight for a flying visit as she's in the UK on business. It will be nice to see her tonight and also she is coming with me to Aldon.
On the home front Maggie our physio comes tomorrow to give many of the horses an end of season check before they have their break, so as usual lots going on at home which keeps us all on our toes.
I'm sad not to be at Le Lion this year but will watch the competition unfold with interest as a horse  Jenny and I bought as a three year old (Claud – competition name Time For Fun NJ, but renamed Claudius by his current owners) is competing in the 7 Year Old class. He should be pretty competitive as he finished in the top 3 at Haras Du Pin in August behind Nicholas Touziant and his two four star campaigners. Herve Letheux rides him now and has done well with him: I always thought he would be a top horse but sadly he was sold as part of the strategy to raise enough for the deposit to buy our home. So now it's a question of watching him progress from the sidelines.It's nice to know we picked a 'good one' though! And hopefully I'll be back at Le Lion D'Angers before too long.
Cheers,
Bill
Posted 21st October