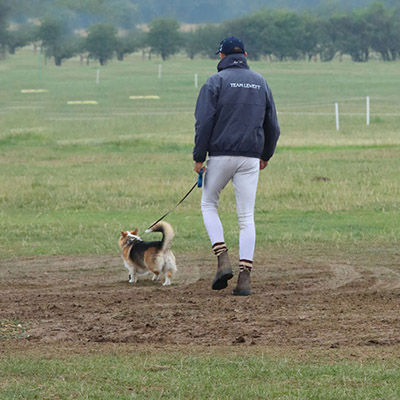 Writing this coming back from Monart and realised I've been a bit quiet and not given you an update on the end of the season. Like all eventing experiences the last few weeks provided were some good and some not so good results.
Probably the most pleasing thing was Josh going to Bicton and doing the CCI3*S on Bert and Didi. He jumped round those tracks, which are difficult enough, only having one rail down between the two horses with confident clear cross country rounds – no mean feet, and a confident way for Josh to finish the season. It's really nice to see him still enjoying his eventing.
After a good run of three day results where all the horses and I had very competitive runs I had a disappointing Le Lion, where I went on one of the best young horses I think I've ever had and end up falling off, but sometimes it goes like that with horses. As with all these things I learnt about the horse and our partnership and things I will do differently next time to set us both up for competition.
All in all it's been a good 2021. Thank you to my team, owners and sponsors who all continue to show patience and back me even when the season has its ups and downs.
It's been nice to find lovely homes for some of our horses – Tiger and Mario have moved on – the horses are a big part of our lives and finding them lovely homes where they can shine is really important to us.
The next few months will see us training hard for next season. Josh and I are both really focussed on improving our flat work as the standards just get higher and higher so we need to raise our game to be competitive and it's a challenge I'm relishing trying to achieve as I still have the desire to be competitive at the top level alongside enjoying the process of producing the younger horses.
Cheers,
Bill
Posted 4th November