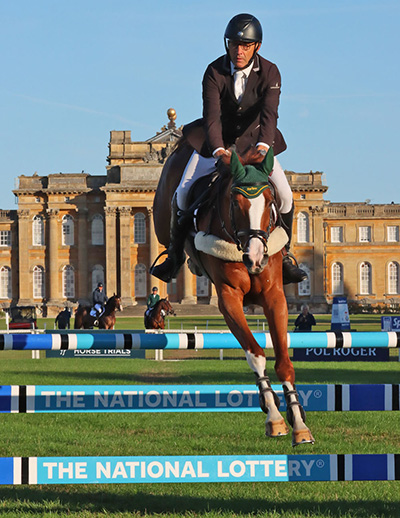 A good weekend at Blenheim International Horse Trials with Stan in the CCI4*L and Floss (pictured) in the CCI4*S 8/9YO.
Both did pleasing tests, Stan 35.4 and Floss 29.9. Floss next did SJ early on Saturday morning and in glorious sunshine jumped an excellent clear round. Floss has been very consistent with clear rounds this season, jumping brilliantly. He's a very careful horse.
Stan did the XC next, later on in the day. We had a frustrating 15 for a flag at the corner of F4 but overall I was very proud of him. He was a bit strong but was really trying hard over the fences.
On the Sunday, Stan did his SJ midday and I was pleased with his effort. Floss then went XC and jumped brilliantly for a clear round with a handful of time faults to finish 7th. He still doesn't land and take me away from fences yet but that is coming. Both horses now have a well earned rest.
It was a good competition with enough give in the ground for it to be decent going on the track.
Until next time,
Cheers,
Bill
Posted 19th September