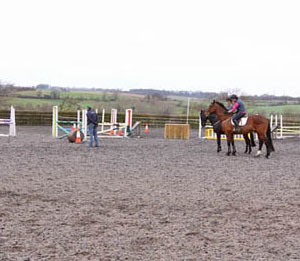 Today has seen the arrival of Izzy – she is joining us as a working pupil. She has been at college but has decided she'd like to get some more practical hands on experience in an eventing yard.
I've also been doing a fair amount of teaching this weekend which has been good – with the weather improving and nights slowly starting to get longer people are starting to bring their horses back in to work.
I've got a good bunch of people that come for lessons, some regularly and some from time to time – both models work and I enjoy the teaching.
Cheers,
Bill
Posted 23rd January