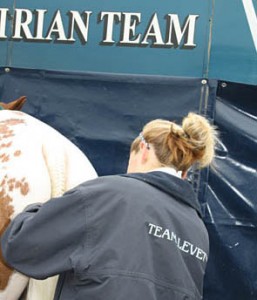 This weekend sees Katie and Janine leave for pastures new – both have made a great contribution to Team Levett and we wish them luck in the future. Janine has decided to return to University and Katie is taking a grooms position nearer to home, building on the skills she's learnt with us.
It's always sad to see people move on, but I feel good about being able to play a role in helping shape what people want to do in the medium term. Often people come to us unsure of whether they want to work with horses, and it helps them make up their minds either way – and learn some good life skills eg team working, living away from home, and communication skills, even if they don't end up pursuing horses as a career.
So good luck to them both and a big thankyou for their contributions over the last year.
Cheers,
Bill
Posted 28th January