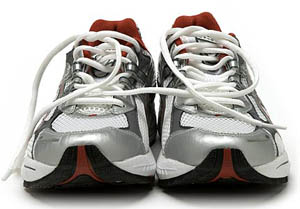 The horses aiming for three day events begin their canter programmes this week. Each horse has a programme tailored to its specific goals and post cantering receives ice boots. Then we use a 'game ready machine', which is a cold therapy and compression system which chills the legs without the need to get the legs wet – a vital piece of kit on the yard.
With the season fast approaching I've decided it's time to 'step up' my personal fitness training. I'm not the spring chicken I once was so I focus on two types of personal fitness work – core strength and flexibility, and cardio.
Over the years I've used a variety of different methods to tackle the type of fitness work I want to focus on and I've settled on a combination of pilates for core strength and flexibility and circuits for cardio.
To the amusement of myself (and others) I find the system that works best for me is to go to an organised session and so I now go at least three times a week to my local village hall. I'm usually in a room full of ladies in lycra and I'm often by far the most inflexible, standing out like a sore thumb in my jogging kit that has seen better days! Dignity is thrown out of the window as many ladies much older than I frequently show me up! However I persevere as I know these work outs help me with my ability to ride in all phases.
So think of me this week as I again humiliate myself at the local village hall.
Cheers,
Bill
Posted 31st January