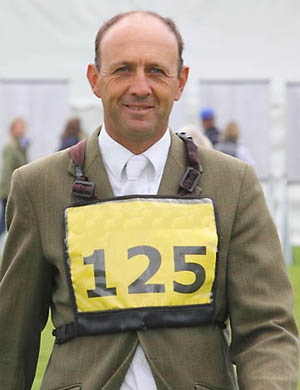 I was back at Aston today with some trepidation for Minty's eventing debut and to cut a long story short she surpassed all expectations and was a cool customer in all three phases coming home with her first placing – second!
I was so surprised as those of you who know me well will know that Minty has not been the easiest to produce to date – she was very challenging to break indeed, one of the most challenging, and about this time last year I almost gave up on her as she was getting me on the deck more often than I like. Anyway we persevered as she has the potential to be a top class horse – she is just sensitive. However over the last year she's grown up a lot and developed in her physical and mental outlook enormously.
She was so cool today in the dressage arena and then took everything in her stride on the cross country and in the show jumping ring. So I was really thrilled with her.
All the horses seem to have come out of their runs this weekend well. I'm off show jumping this week and also cross country schooling and on Wednesday morning I have the new Australian Performance Manager Prue Barrett and Brett Mace visiting me at our yard to have a chat and see the horses – so that will be interesting. At the back end of the week I'm at Oasby for three days – so all in all plenty to keep me organised and out of trouble.
Cheers,

Bill
Posted 6th March