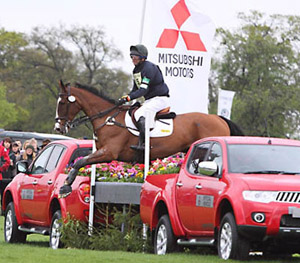 The Badminton entries were published today and sadly we've not made it in to the accepted entries. We are on the waiting list and, given the strong field this year, are further down than I would like at number 25 on the wait list of 39 potential substitutes.
Will need to put my thinking cap on and consult with Matt and Jan, Tim's owners, to have a think and try and form a view on what to do with Tim, and also come up with a plan B. I'm keen to take him to Badminton as I know the track suits him, but I don't want to get him fit and put all that wear and tear on his joints for no reason – so it needs some careful consideration – with Badminton being so early this year it's tricky to know what to do as it's not like you can get him fit for Badminton and then, if he doesn't get in, just divert for example to Lumhulen as that is a long time afterwards and it is also not the ideal track for Tim as it's more twisty, which wouldn't really suit him.
Anyway lots of digestion and thinking to do – and I'm feeling a big deflated that we are not higher up the wait list as it will be touch and go as to whether we will get in, and I think unlikely at this stage that the cards will fall in our favour.
Meanwhile at home Hipp continues to receive good progress reviews from our vets so that is some good news on rather a flat day for Team Levett.
Cheers,
Bill
Posted 10th March