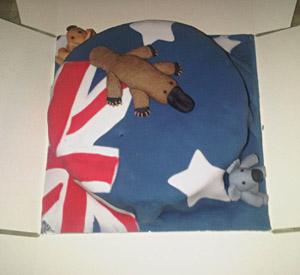 Today has been my birthday – and in many respects a normal day at Little Charingworth. I'm of course now of an age where birthdays are definitely not a big focus – although with two small children they have other ideas!
Today has also been one of highs and lows. It started badly as Figgy had some heat in a leg this morning after cantering yesterday (her second last prep canter before Compiegne) and to cut a long story short she will need a bit of time off and we now won't be heading to France next week.
The day then improved hugely as I took Dotty to Allenshill for her first ever 'show jumping' outing and she popped around the clear round like an old pro – you'd think she'd been doing it forever so that was very exciting. Izzy also came on Bailey who, at 23 years young, still likes an outing and particularly loves his jumping – so they both had a smile on their faces on the way home.
The day ended with another first as we went out for a meal for my birthday for the first time with Joshua and Ursula – a whole new experience; not the most relaxing but definitely the most fun. Jenny and the kids had organized me a cake which was themed as the 'all Australian experience' which was fun although I sat there dreading being embarrassed in the restaurant. Luckily they went easy on me and I got the cake and candles but no singing – far less embarrassing!
Cheers,
Bill
Posted 29th March