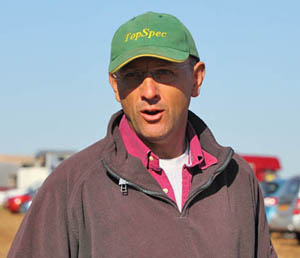 It's been a productive week for Team Levett, nothing specatular to report but I have had a focussed week training horses at home.
We were at Moreton Morrell on yesterday and today. The ground was very disappointing on the cross country so I only ran Womble (v v slowly) as he needed a final qualification for Houghton. All the others I only dressaged and show jumped (which was on a surface). It made me appreciate how much work they'd done at Milton Keynes. What was disappointing was  that the ground was rutted as well as firm, particularly in the first field.
A rather expensive combined training for all involved and I just hope we get some rain soon for everyones sake.
Cheers,
Bill
Posted 5th May