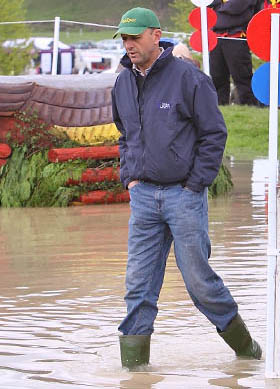 Today has been a day of preparation as my dressage is not until tomorrow morning. So I watched some tests and supported my fellow aussie competitors. The dressage scores were not really high, with the leaders on 46 after the first day. There was the usual drama with some tests having a big difference in the marks awarded, but it's often that way and for my money it won't be a dressage competition.
I worked Coco a couple of times today – he's feeling good and fresh so needs enough work to keep him calm. I also rewalked the cross country and got my minute markers established. The course is 9 minutes with 28 fences so I think it will take some riding to get the time as many of the fences come up thick and fast on forward related lines.
My dressage is at 1016am tomorrow so it will be an early night for me as I will be up early to work Coco.
Cheers,
Bill
Posted 19th May