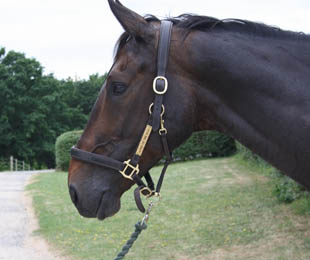 Moose did his dressage this morning and I was really, really pleased with him. He tried very hard and scored a respectable 52 which is great, particularly given the work is all still quite new to him and he's never done a three day event before. As an ex-race horse he finds the dressage quite hard.
Silks trotted up this afternoon and that all went off without a hitch.
Womble meanwhile remains quite excited to be at a party and is still not that settled which is a challenge. Let's hope by tomorrow he has a change of heart and doesn't find it all quite so exciting as he has the potential to do a nice test!
I've worked the courses, more on that tomorrow, my key concern for now remains the ground. I've got all of the team levett crew rain dancing as we speak.
Cheers,
Bill
Posted 25th May