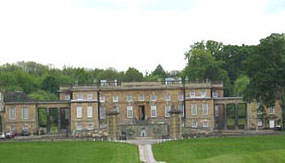 Harry has safely passed the trot up this afternoon, always a nerve jangling experience which isn't really sensible if you look at it rationally as you know you are trotting a sound horse in the peak of fitness!
Anyway my vote is that it is not going to be a dressage competition! The course is 10mins and 40seconds and again Ian Stark has made some refreshing changes. It's big and bold all the way with a few good hills in it and so will be a stamina test and also require committed and accurate riding. The ground is good and so it should be a good event.
Harry is not until Friday in the dressage so I've got time to get him in the groove although he's quite a chilled character.
I will find out a lot about Harry this week. He has had a good preparation over the last few years and has bags of stride and scope but he has never been tested as he will be on Saturday. It's always interesting to see whether a horse takes it on and grows around a track like this or not – I'm of course hoping he rises to the occasion and takes it all on and it doesn't phase him.
Time will tell.
Cheers,
Bill
Posted 1st June