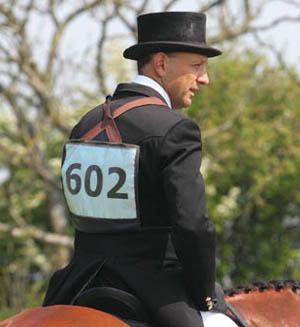 I took Hipp and Tim to Hunters today for some affiliated dressage, each of them did a couple of Advanced Medium tests.
I've decided that it will be beneficial to the horses and to me to do some 'proper dressage' and have more match practice riding the more difficult tests competitively. It helps me with my ring craft and riding the more difficult movements consistently in a competitive setting.
It is also beneficial for the horses; getting Hipp back out competing again after his time off with injury and helping me cement my relationship with Tim who I've not had that much competitive experience with since I took on the ride, given we compete him lightly eventing as he's an older horse.
I was really pleased with how both horses went even though we didn't win any prizes. Tim felt confident in his changes and the quality of his way of going has improved, he even got a 9 for his last halt in his second test. Hipp also went well for his first outing in a while which was pleasing.
Earlier in the week I took Robbie and Minty for some show jump practice which was beneficial to both of them in helping to bring them on and get them out jumping in a competition environment.
Womble came back to us today after being at home for a couple of weeks on holiday – it will be good to crack on with him.
Cheers,
Bill
Posted 15th June